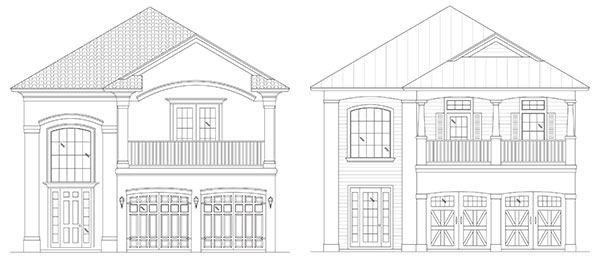 The Ocean View / High Tide
4/2.5/2
2-story
34' 10" x 63'
3943 total square feet
2649 living square feet
The Ocean View or High Tide models intended for custom beach homes in Palm Coast live up to their name with sweeping views and the perfect design to enjoy the landscape of a narrow lot home. A large patio in back is ideal for a pool overlooking the vista of your lot, or to enclose with a dramatic lanai. Florida life is outdoors as well as indoors, and the balcony off the master suite provides private enjoyment of your surroundings at your leisure.
An optional elevator connects the two floors of this home: the bottom floor has three bedrooms for family and guests while the top floor contains the gourmet kitchen, master suite, and other living areas. This arrangement is suited for many custom home buyers because it offers everything you need on the main floor, enabling the bottom floor to be separately maintained if preferred.
A similar version of this starting floor plan is available with a third story viewing tower: see the Seabreeze / Sea Escape model offered by Stoughton and Duran.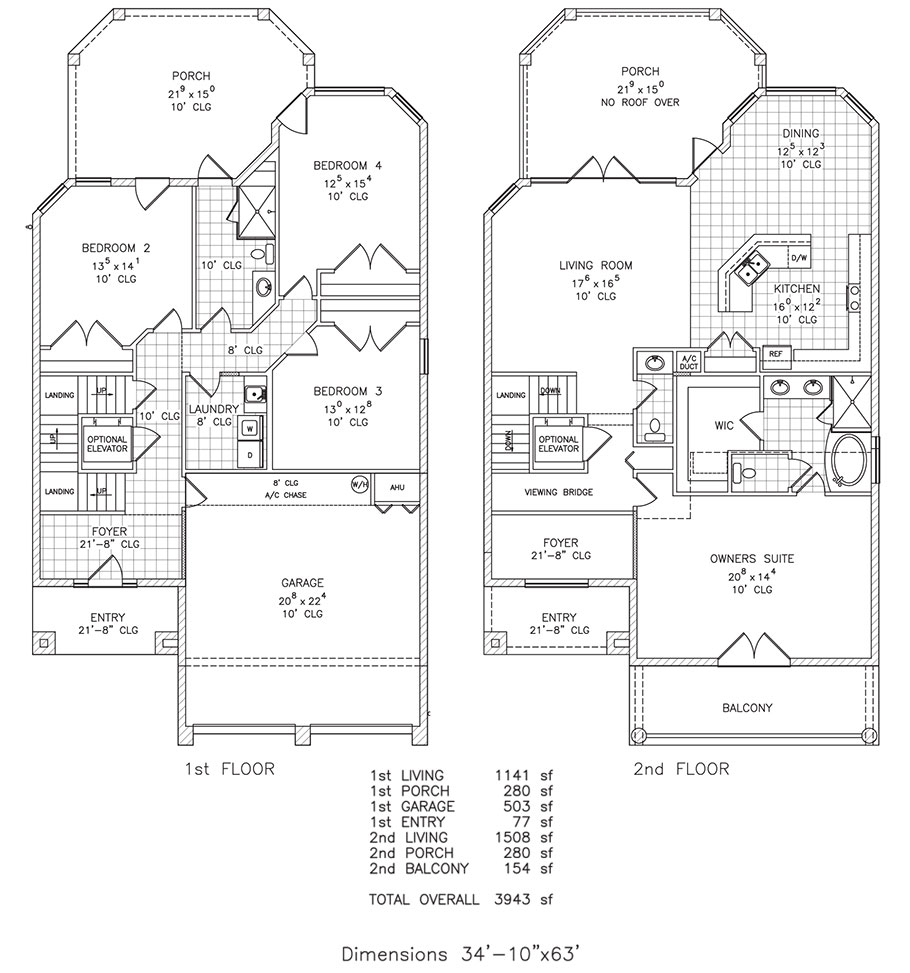 Copyright Stoughton & Duran Custom Homes
Download or print the Ocean View floor plan (Mediterranean elevation)
Download or print the High Tide floor plan (Key West elevation)
Interested in learning about the possiblities of a Stoughton & Duran custom home?
Contact Us Today
Call (386) 627-8993,
or fill out this form.