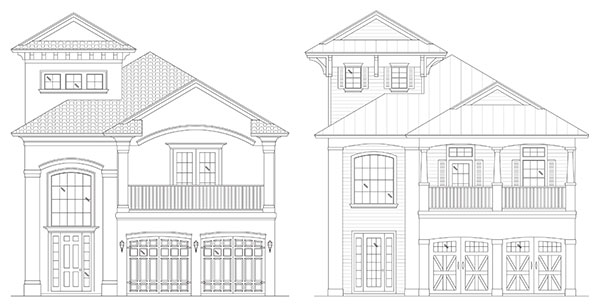 The Seabreeze / Sea Escape
4/2.5/2
3-story
34' 10" x 63'
4198 total square feet
2904 living square feet
This model takes the ideal design of the Ocean View / High Tide and combines it with a standout third story viewing tower to create a desirable Flagler Beach luxury home for narrow oceanfront lots.
The Seabreeze or Sea Escape models are popular for custom beach homes in Palm Coast because of their classic style and modern versatility. This luxury home is especially suitable for a pool and spa placed just right to enjoy the views from the large back patio. Add some fire pits or fire bowls to keep you warm on cooler nights as you listen to the sound of the ocean. How about a summer kitchen? As custom builders, what we build for you has your own personal signature.
The two floors of this home attract those who want to have the main living areas and master suite on a separate floor from the other three bedrooms and laundry room, which are found on the bottom floor. Spend your time enjoying a cocktail on your own personal viewing tower, with views in four directions to remind you that you are indeed living the dream in Florida.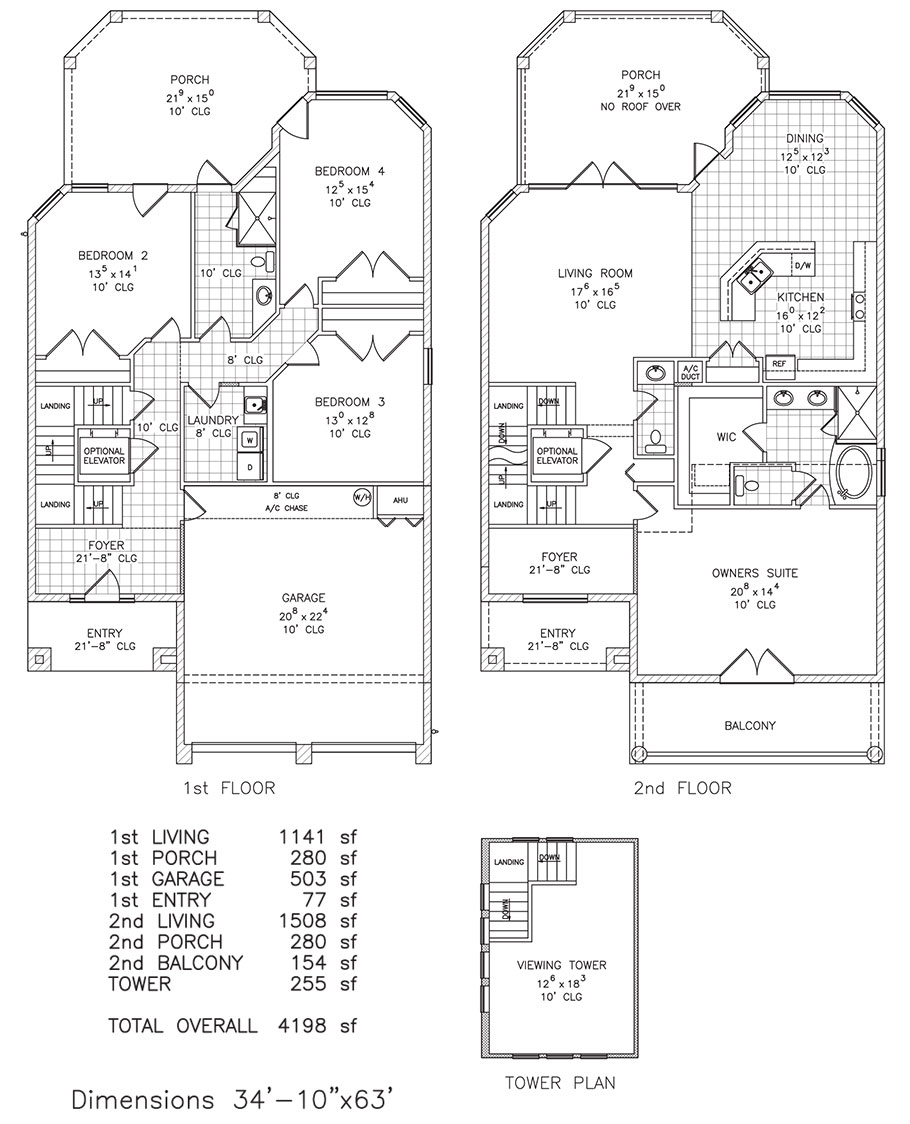 Copyright Stoughton & Duran Custom Homes
Download or print the Seabreeze floor plan (Mediterranean elevation)
Download or print the Sea Escape floor plan (Key West elevation)
Interested in learning about the possiblities of a Stoughton & Duran custom home?
Contact Us Today
Call (386) 627-8993,
or fill out this form.