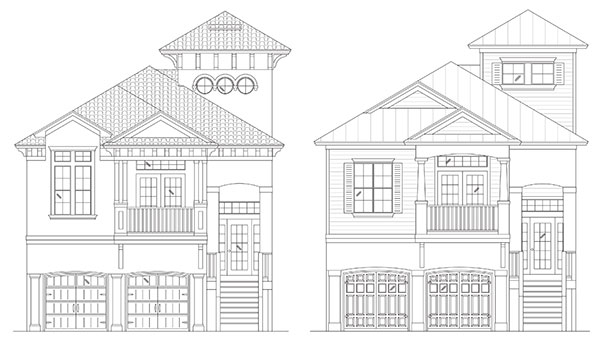 The Sunrise / Seashore Getaway
3/2/2
3-story
30' x 70'
3847 total square feet
2478 living square feet
A beach home in Florida is designed to enjoy the outdoors all year long and the Sunrise / Seashore Getaway luxury beach custom home floor plan has an elegant back porch to personalize with your choices of pool, screening, summer kitchen, or planters. The second floor porch extends the view and the third floor viewing tower literally takes it to the upper level!
The expansive owners suite and large bath are topped by a roomy walk in closet to suit all your needs. On the second floor you will find the light filled great room, the dining room, two more bedrooms, and a gourmet kitchen with walk in pantry and laundry room.
This lovely home is also available without the third floor viewing tower as the Seahorse Key / Beach Retreat model, a luxury custom built home for Palm Coast and Flagler Beach.
The Island Series Homes are based on a design by Florez and Florez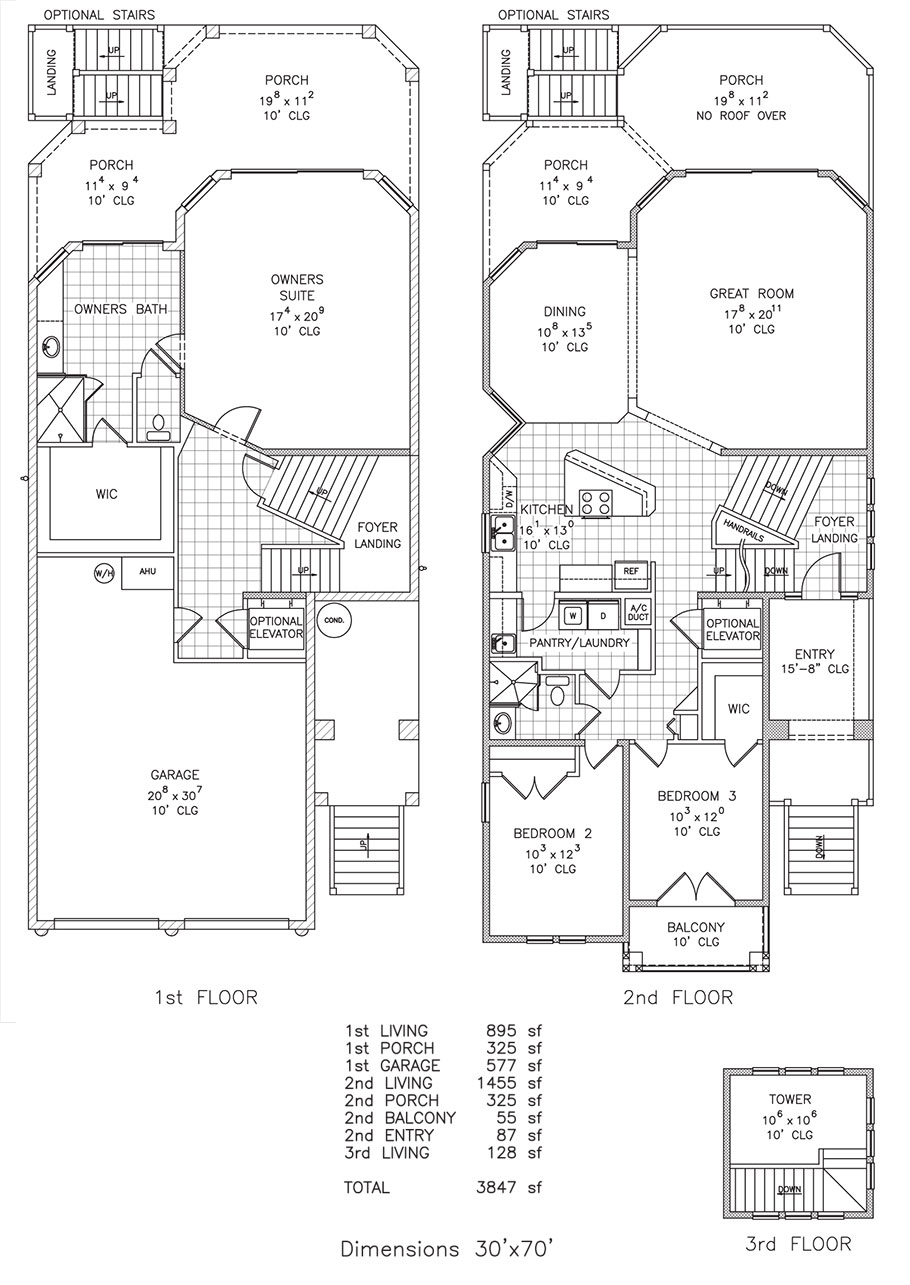 Copyright Stoughton & Duran Custom Homes
Download or print the Sunrise floor plan (Mediterranean elevation)
Download or print the Seashore Getaway floor plan (Key West elevation)
Interested in learning about the possiblities of a Stoughton & Duran custom home?
Contact Us Today
Call (386) 627-8993,
or fill out this form.