The Floridian
3/2/2
1-story
69' 1" x 54' 8"
3161 total square feet
2322 living square feet
This exemplary new home by Stoughton & Duran features an octoganal sitting room off of the master bedroom, making this floor plan perfect for situating your custom home on a body of water, golf course, or peaceful wooded setting.
Whatever beautiful view your land offers, The Floridian is a great home to consider. In addition to the sitting room, the entire living area of the home looks out with an abundance of windows, and a large lanai can expand your enjoyment of the outdoors. This floor plan is also easily adapted for a pool and screen enclosure.
The Floridian offers three bedroom, two bathrooms and three thousand square footage of living space. There is a formal living rooom and an octagonal dining room as well a great room with optional fireplace and kitchen nook, making the home perfect for entertaining or relaxed family time.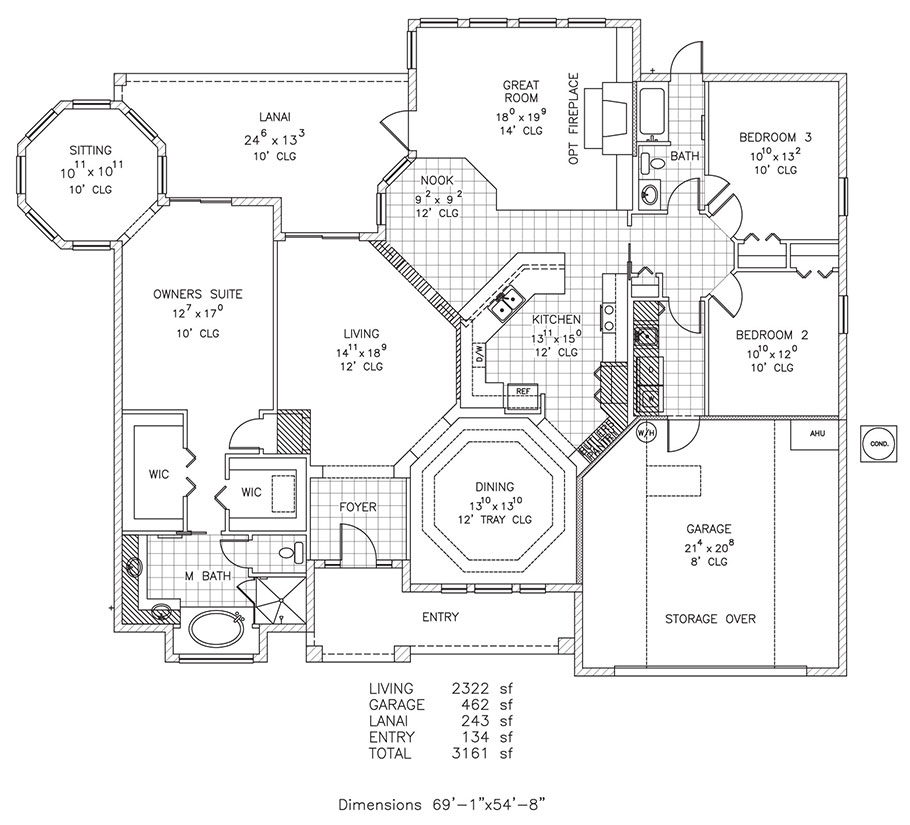 Copyright Stoughton & Duran Custom Homes
Download or print the Floridian floor plan
View Florida series front elevations
View grid of Florida series homes
Interested in learning about the possiblities of a Stoughton & Duran custom home?
Contact Us Today
Call (386) 627-8993,
or fill out this form.