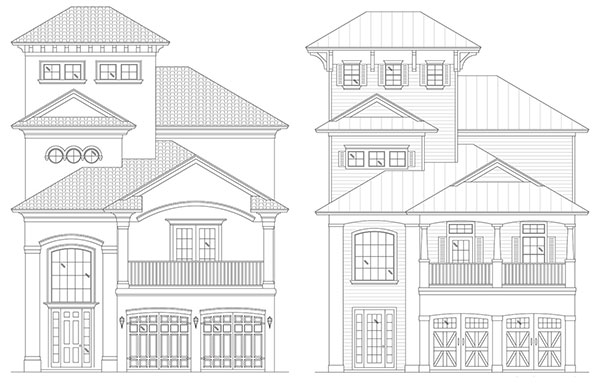 The Harbor View / Sea Watch
5/4/2
3-story
34' 10" x 63'
5320 total square feet
3746 living square feet
This model takes the extraordinary elevation and spaciously elaborate five bedrooms of the Ocean Palace / Island Dream combined with an additional fourth story viewing tower to create a very special Flagler Beach luxury home for narrow lots.
The masters suite on the second floor and an owners suite on the top floor allow two optimal living spaces, opening the home up to an array of possibilities for vacationing or residing with family. The viewing tower is a beautiful architectural detail that also enables almost any view to be enjoyed, surrounded by lovely skies and blowing breezes. The optional elevator, balcony accompanying the masters suite, and four full baths ensure all residents have their needs met. All aspects of this house including the extra large gourmet kitchen await finishes, details, and appliances chosen by you, a truly custom home from top to bottom.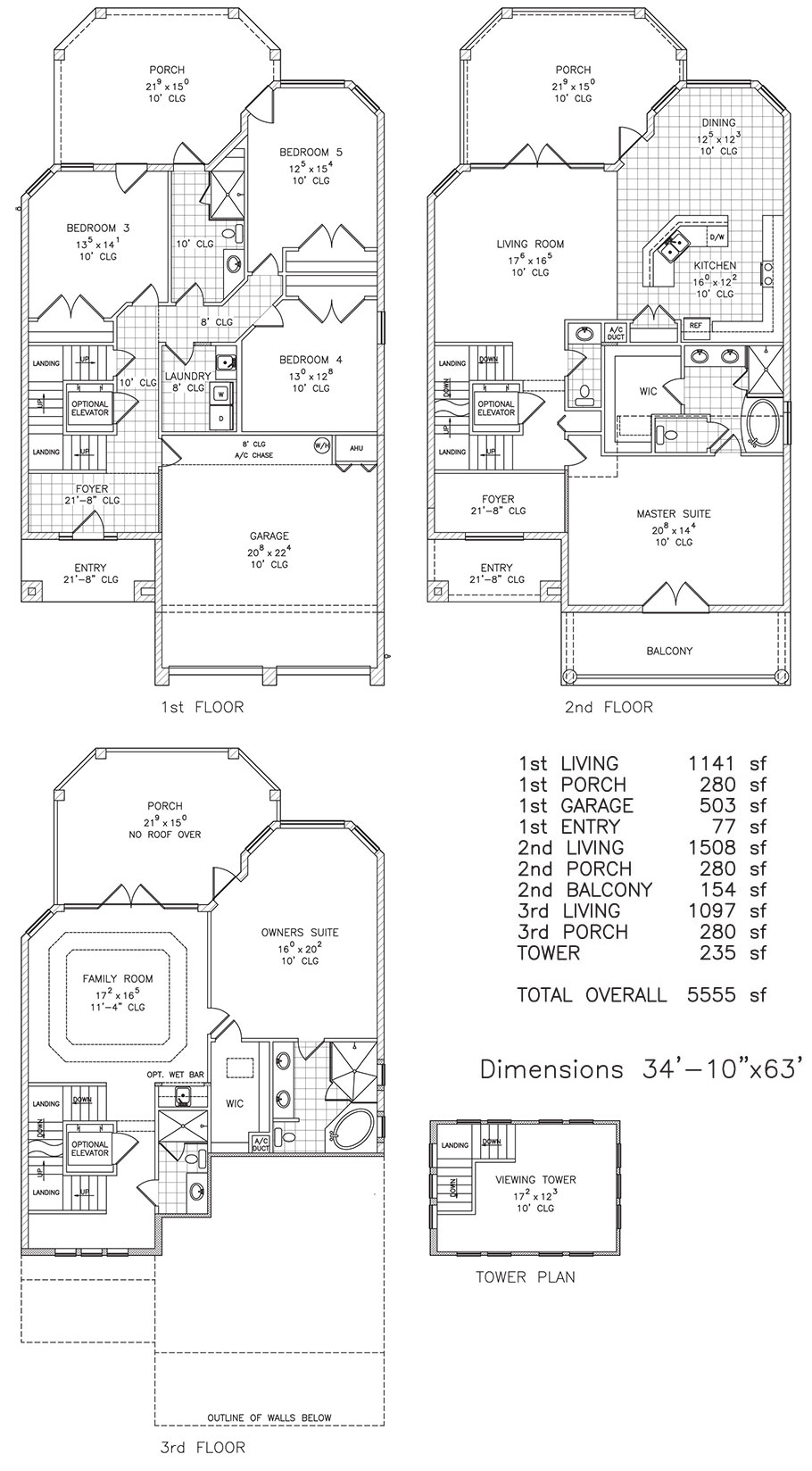 Copyright Stoughton & Duran Custom Homes
Download or print the Harbor View floor plan (Mediterranean elevation)
Download or print the Sea Watch floor plan (Key West elevation)
Interested in learning about the possiblities of a Stoughton & Duran custom home?
Contact Us Today
Call (386) 627-8993,
or fill out this form.