The Key West
3/2/2
1-story
57' 6" x 83' 9"
2802 total square feet
1992 living square feet
With a side facing garage and trademark octagonal dining room area, this Palm Coast custom home is one of our more distinctive floor plans. Design considerations are crucial when building a new home in Florida to suit your needs in the short and long term. The one story, three bedroom/two bath Key West model provides living space to accommodate a family's needs while never sacrificing beauty and attention to detail.
A large entry area provokes the comfort of a front porch mentality, a welcoming signal to your visitors and a comfortable place to enjoy fresh air and nature. The kitchen features a free-standing island and the great room has the option of a fireplace.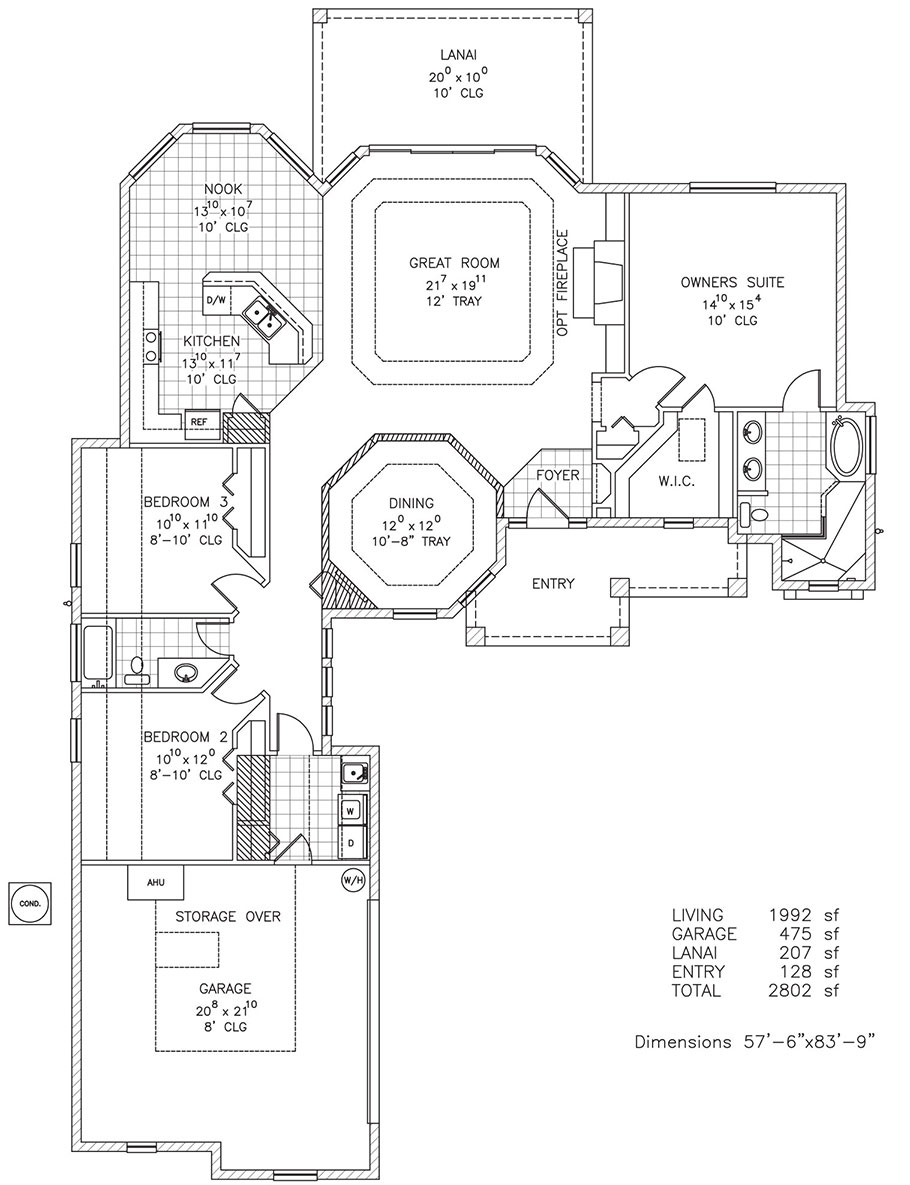 Copyright Stoughton & Duran Custom Homes
Download or print the Key West floor plan
View Florida series front elevations
View grid of Florida series homes
Interested in learning about the possiblities of a Stoughton & Duran custom home?
Contact Us Today
Call (386) 627-8993,
or fill out this form.