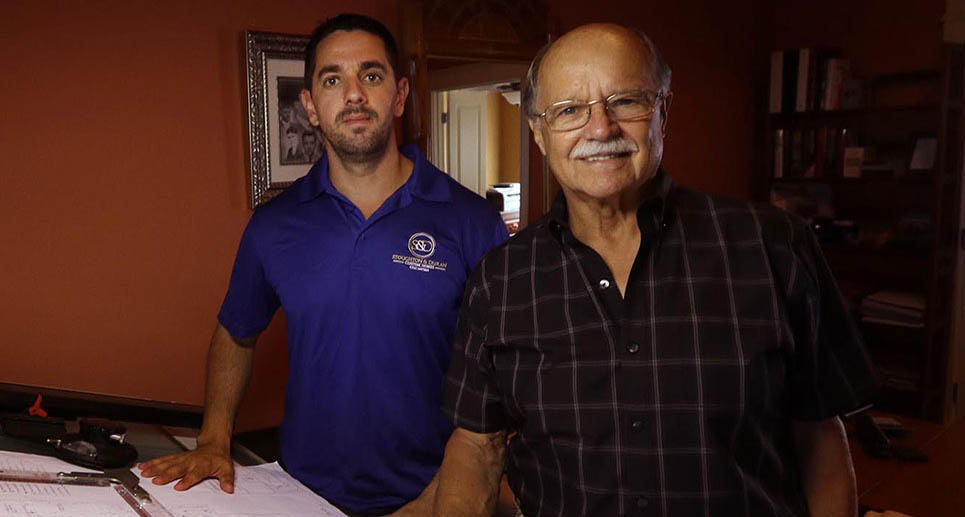 About Our Company
Our company Stoughton & Duran Custom Homes is owned and operated by Bill Stoughton and George Duran. The company was founded by Bill, who started his career in Virginia in the early 70's building custom homes, primarily in mountain resort areas. This was the beginning of a 40-year success story, built on Bill's reputation and experience in consulting, design, financing, land development and the construction of single-family homes. Then, as now, Bill focused on both the functionality and style of his designs, with constant attention to detail and the structural integrity of the home.
George Duran is a successful entrepreneur with broad experience in the construction industry. He has owned and operated a successful painting company based in Orlando, and a landscaping company which served residential and commercial clients from Palm Bay to Jacksonville. Upon relocating to Palm Coast, George became the owner of GreenFlex, a full-service landscaping company, and met Bill. Their shared interest in home building and shared passion for doing things right are the foundation of Stoughton & Duran Custom Homes.
Find out more about GreenFlex Landscaping, which provides complete residential and commercial landscape design, installation, and maintenance for Flagler, Volusia, and St. Johns Counties, Florida.
Interested in learning about the possiblities of a Stoughton & Duran custom home?
Contact Us Today
Call (386) 627-8993,
or fill out this form.